The Spiritual Spaces searchable online database is a project of the Grace Slack McNeil Program for Studies in American Art at Wellesley College. Data collection for this site, which is ongoing, grew out of a collaborative research and study project by Alice T. Friedman, Grace Slack McNeil Professor of Art at Wellesley College, Wendy Cadge, Professor of Sociology and of Women's, Gender and Sexuality Studies at Brandeis University, and Karla Johnson, AIA LEED AP and Principal at Johnson Roberts Associates, Inc. in Somerville, MA. Their work together began in 2011. You can read more about their research by visiting Multi-faith Spaces.

In 2013, Marci Hahn-Fabris, the Visual Resources Curator at Wellesley College, was recruited to give the database an online presence. This database holds images and information about religious, sacred, and/or worship spaces that are located on college and university campuses in the United States. This is, to our knowledge, the only comprehensive resource for this information. The names of the facilities, sizes, seating capacities, and dates of construction are just a few of the categories of data included for institutions. In addition to specific information about the Spiritual Spaces, links to pertinent facts about each college or university are included. The database organization provides numerous ways to browse categories of information, and search. There are a wide variety of users who may wish to access this information including facilities planners, college religious education faculty, architects, campus administrators, religious leaders, and students. If you would like your institution to be a part of this project, please join us!
All images on this website are protected by copyright, and may be used for educational use only. Further uses may be obtained by contacting the copyright holder, which is noted in the record for each institution and space. Questions and comments about this website can be directed to Marci Hahn Fabris.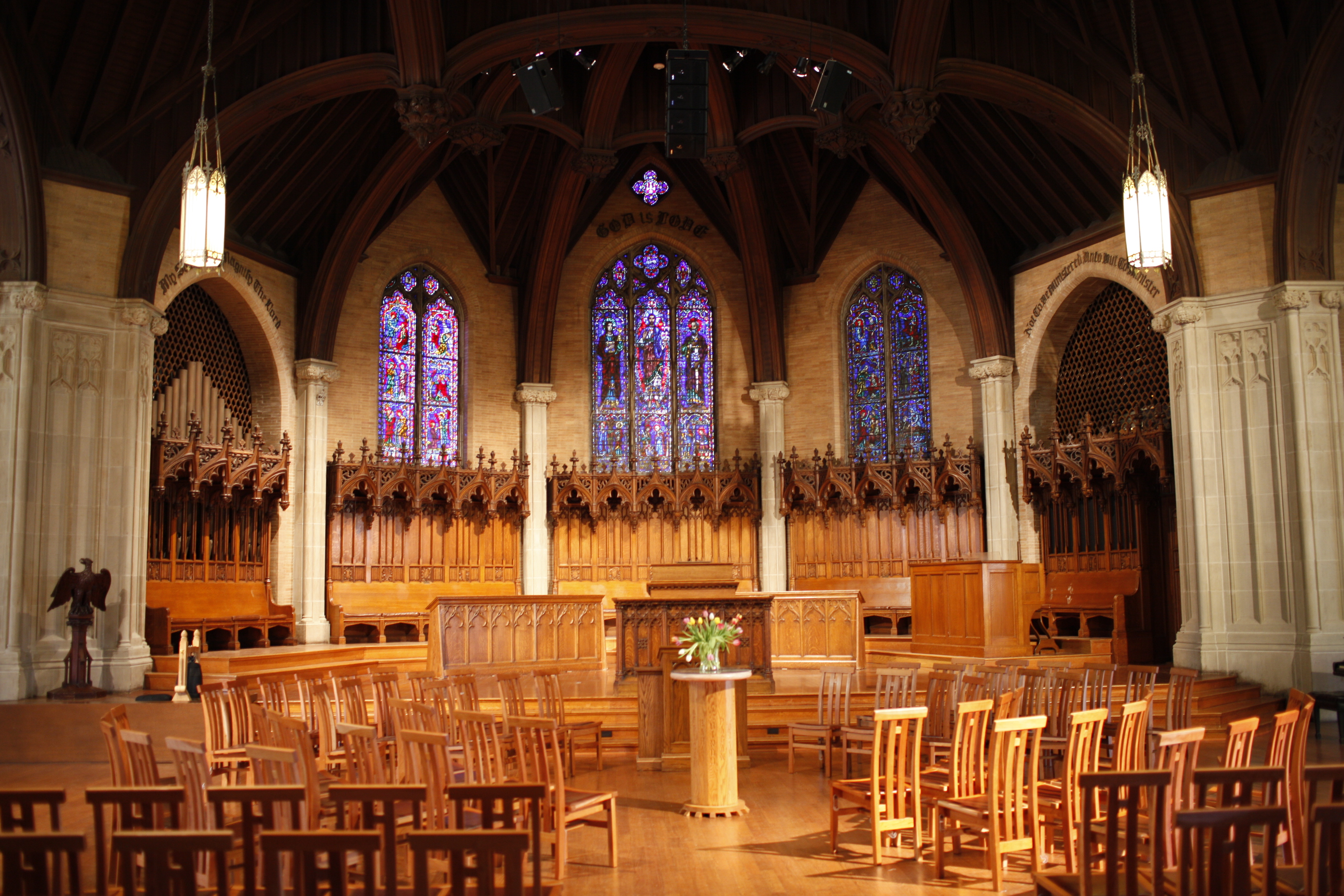 Houghton Chapel, Wellesley College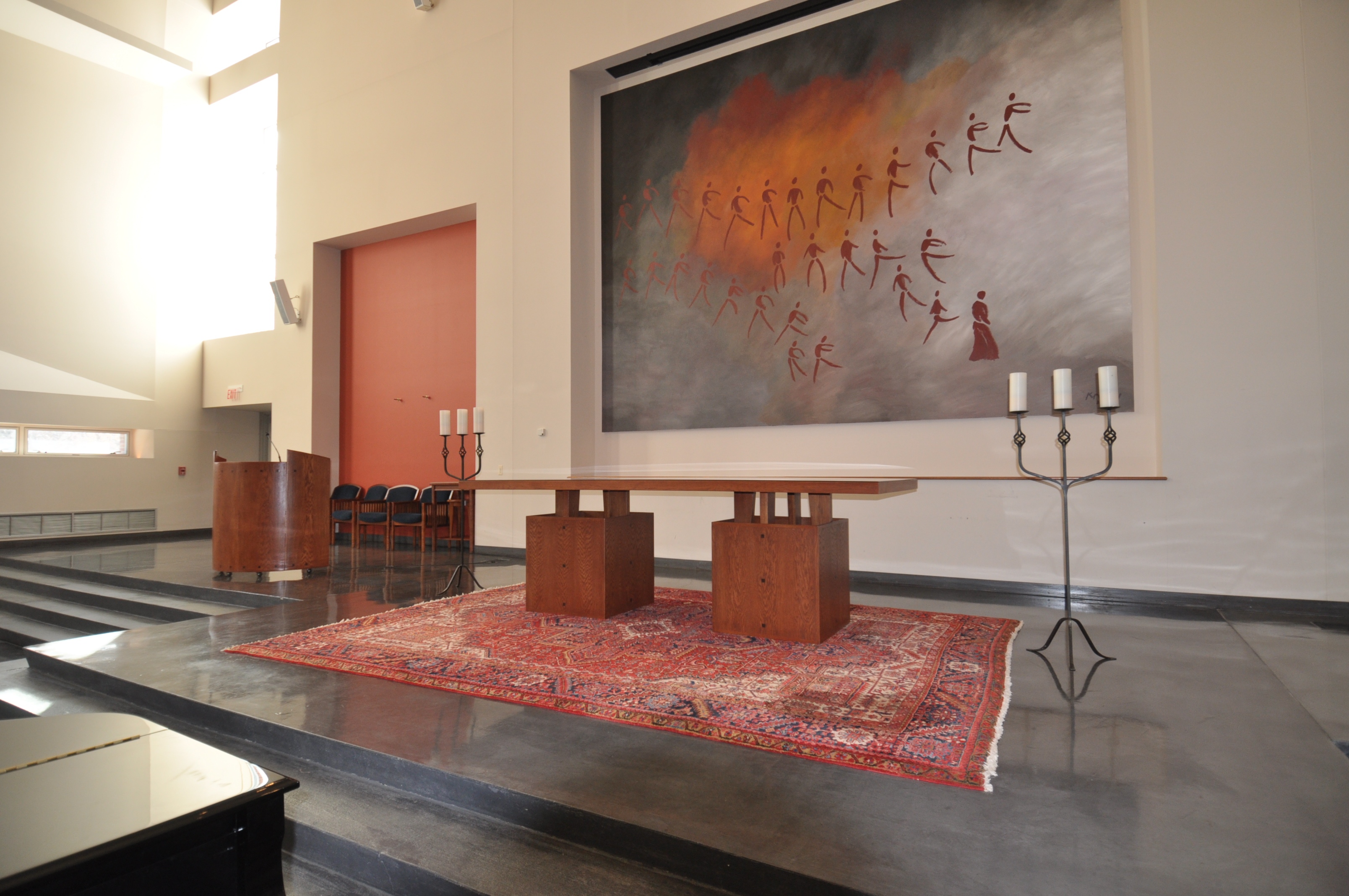 Pasquerilla Spiritual Center, Penn State